Ketnet, Kaatje and ... Cartamundi
"Cool! This game really is fun. My niece has been playing it for days," Zoe announces on the Ketnet site. Ketnet is extremely satisfied with the hybrid family game the Cartamundi Digital team created especially for the children's television channel. "De wereld rond met Kaatje" [Around the world with Kaatje] is an interactive board game designed around the adventures of Kaatje, the children's channel mascot.
The game is an adventure for the whole family. Children, parents and grandparents. Open up the game board, pick out your game piece, download the app and follow the instructions. First enter the participants' dates of birth to adapt the assignments to the appropriate age group (ages 3-5, 6-12 and 12+). Then place the tablet in the middle of the game board. The app now displays a revolving wheel. Each time, Kaatje says whose turn it is and which activity the player must perform. Watch out for traps! The first player to reach the end wins the game.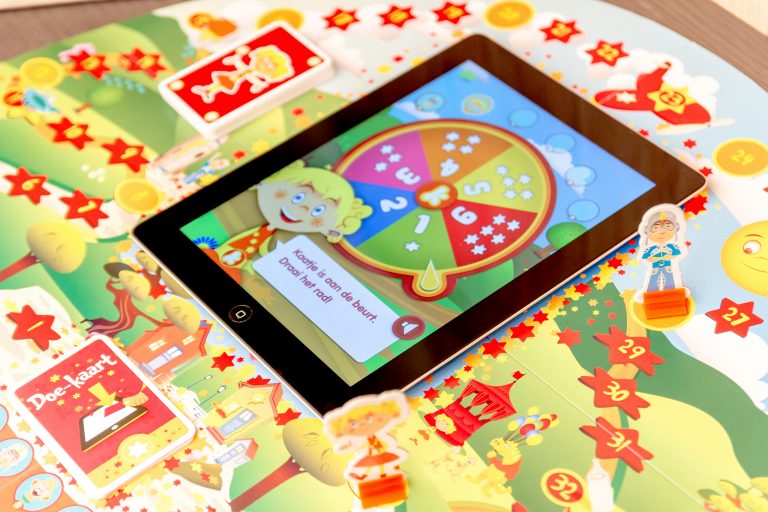 Extra digital ease of play
With preschoolers and children as the intended audience, the app-driven board game couldn't get too complicated, but it still needed to provide more action than the traditional Snakes and Ladders. On that note, our team went to work. Four months later, "De wereld rond met Kaatje" was available in the shops.
The digital technology Cartamundi Digital incorporated in the game provides extra ease of play and fun. For example, everyone's progress is tracked digitally. And there is no more need for physical dice. Players can stop the game and resume play at any time, without losing information.
A set of special cards (iCards technology) completes the game. With the "mafketser" [crazy launcher] card, players can push objects in the desired direction, and with the "spullenspeurder" [stuff finder] card, find hidden objects. The sticker cards are required to recreate an image on the tablet screen.
"De wereld rond met Kaatje" was the first hybrid board game Cartamundi Digital put on the market, and it was a real success.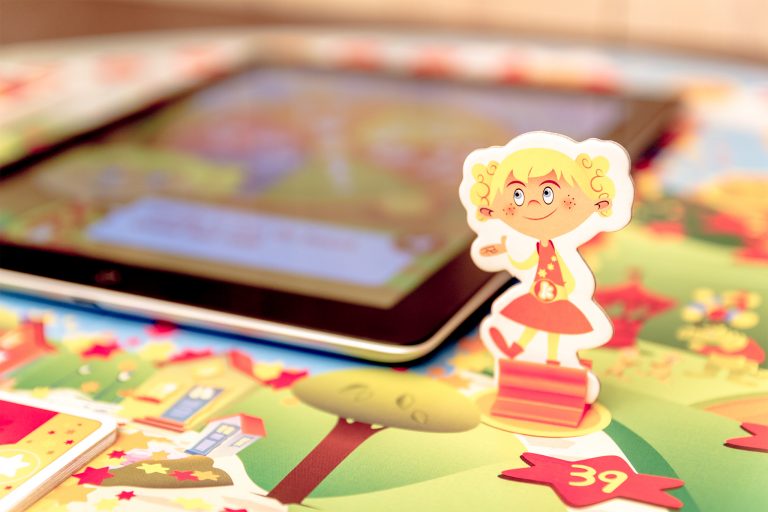 Specifications
Product category
Services