Interactive baby app
Galenco personal care products are exclusively available from pharmacies. Any young family has used nappy cream, cold cream or wet wipes by this global brand at some point or another. Classics. Nonetheless, many young parents are not yet sufficiently familiar with the full extent of the product range. Cartamundi Digital rose to the challenge of creating a fun app to introduce parents to the wide selection of personal care products.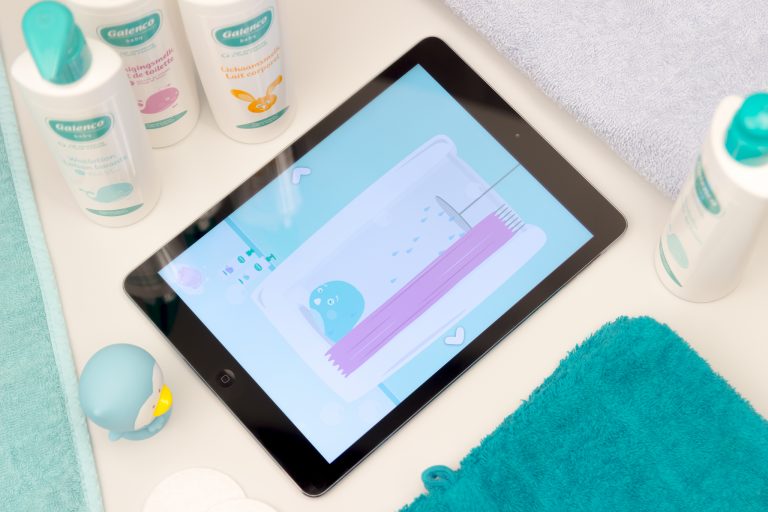 Out exploring
The central question: how to best convince these brand new parents to try more personal care products from this range, in a pleasant, playful manner? There's only one answer: by providing their kids with a fun experience. Instead of a traditional cross-selling marketing tool, the app became a fun experience for children and their parents to enjoy together.
The game in the interactive Galenco "Lou & Louise" baby app is simple, focusing on the experience of the senses. The app shows a bathroom environment – where Galenco products are used most – with various elements such as a bath, changing station and wash basin. If a child clicks or swipes an object, Lou the whale or Louise the rabbit come to life, or some other interesting thing happens in the bathroom. In this way the kids go on an adventure with Mummy or Daddy through a world packed with fun colours, animations and sounds.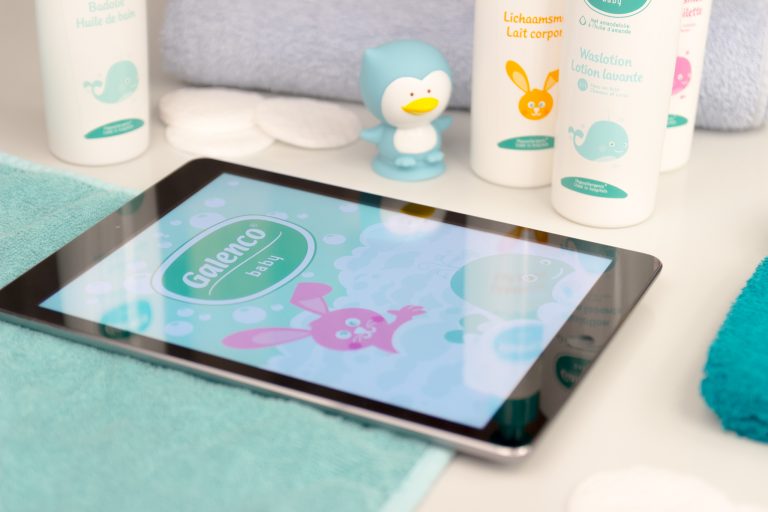 Scan to experience
To discover a new section of the bathroom, parents must first scan a Galenco product label with their smartphone or tablet. This works using image recognition. For each new product, a new section full of fun experiences becomes available. While the toddler gets to know the bathroom, his or her parents become acquainted with Galenco's product selection. The more personal care products Mummy or Daddy scan, the more fun and games!
Specifications
Product category
Services