Exercising festively
"How can we motivate children at a young age to exercise more while having fun?". This was the question Sport Vlaanderen was pondering on when they reached out to Cartamundi Digital. The answer is 'Maya en Moovie Vieren Feest', an interactive board game where you can reach the finish by carrying out exercises correctly.
In this game children (aged 3 to 8) will play as Studio 100 characters Maya the Bee and her friends. By completing exercises they progress through the game and move closer towards the finish where Moovie, Sport Vlaanderen's mascot, is hosting a party.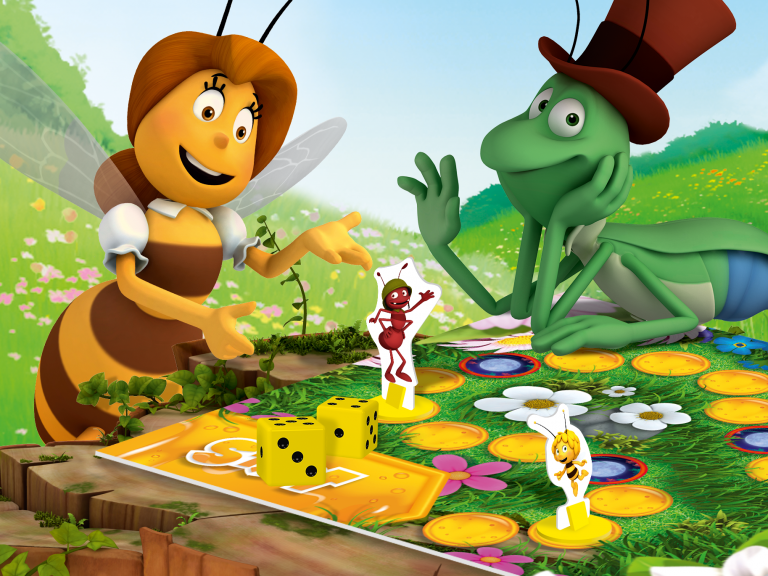 Digitise the experience
The game can be played with all components in the game box but will truly come to life after downloading the free application on your tablet. The app replaces the dice with a digital spinning wheel and the cards with animation videos, explaining the exercises in depth and drawing you into the world of Maya the Bee.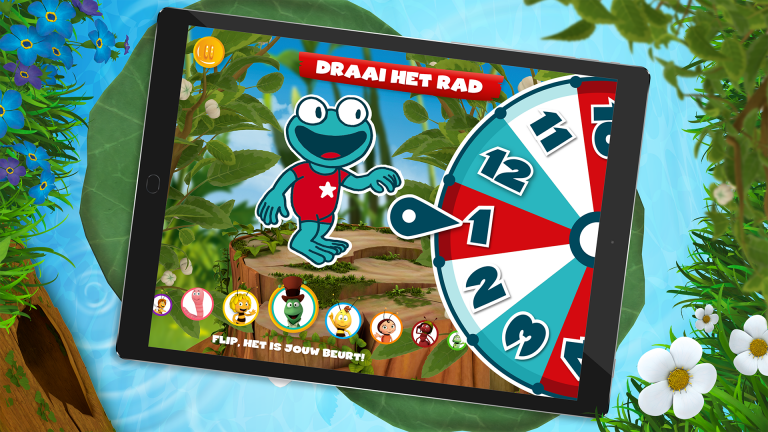 Multi-purpose design
The fun of playing 'Maya en Moovie Vieren Feest' is not just limited to children. When creating your profile you can indicate your date of birth and if you're 8 years or older, the app will make the exercises a bit more challenging. No excuses for adults not to get involved. Larger groups such as pupils or children in summer camps can create groups in the app and can experience the game as a team. Thanks to the modular design of the game board you can change the length of the game by using less or more tiles.
'Maya en Moovie Vieren Feest' is available in the Sport Vlaanderen Webshop and Decathlon.
Specifications
Product category
Services